For fire safety reasons, we are closed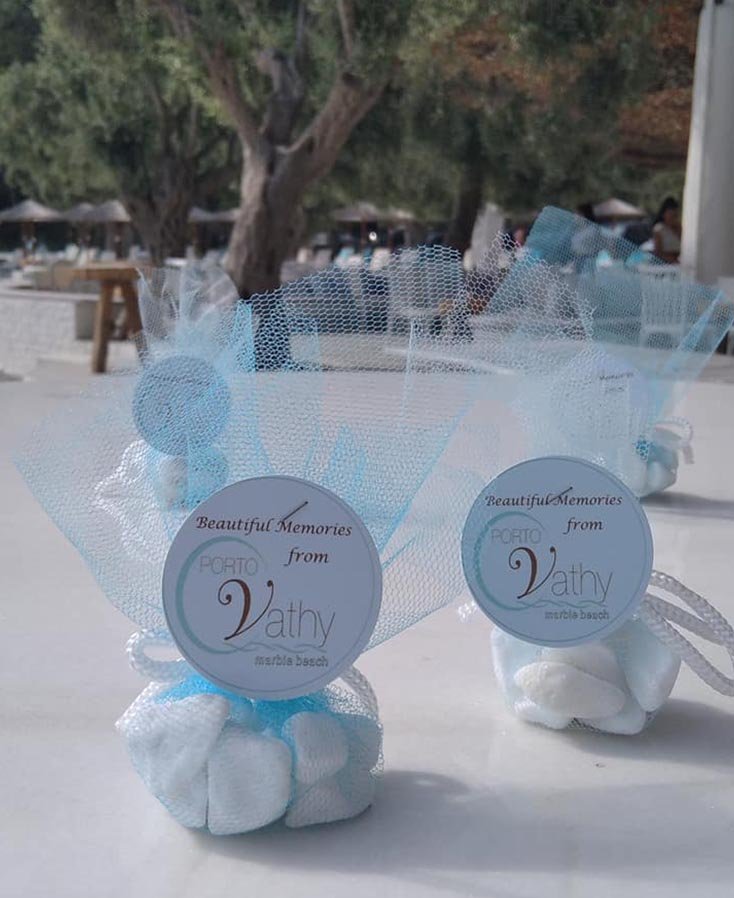 Marble Beach Wedding: Say "I Do" in Paradise
Imagine exchanging vows in a breathtakingly beautiful location with turquoise waters and white marble pebbles at your feet. Marbre Beach is the perfect spot for a wedding ceremony, surrounded by an impressive pine forest that reaches almost to the sea. With a unique setting and unparalleled beauty, Marbre Beach is the perfect destination for a dream wedding that will be remembered for a lifetime.
Marble Beach Restaurant: Savor the Flavors of Greece
Treat your taste buds to a culinary journey through Greece at Marble Beach Restaurant. With a stunning location overlooking the Aegean Sea, the restaurant offers a variety of traditional Greek dishes, from fresh seafood to mouthwatering meat dishes. all prepared with the freshest local ingredients. Enjoy your meal with the soothing sound of waves and the breathtaking view of the sea. A true feast for the senses!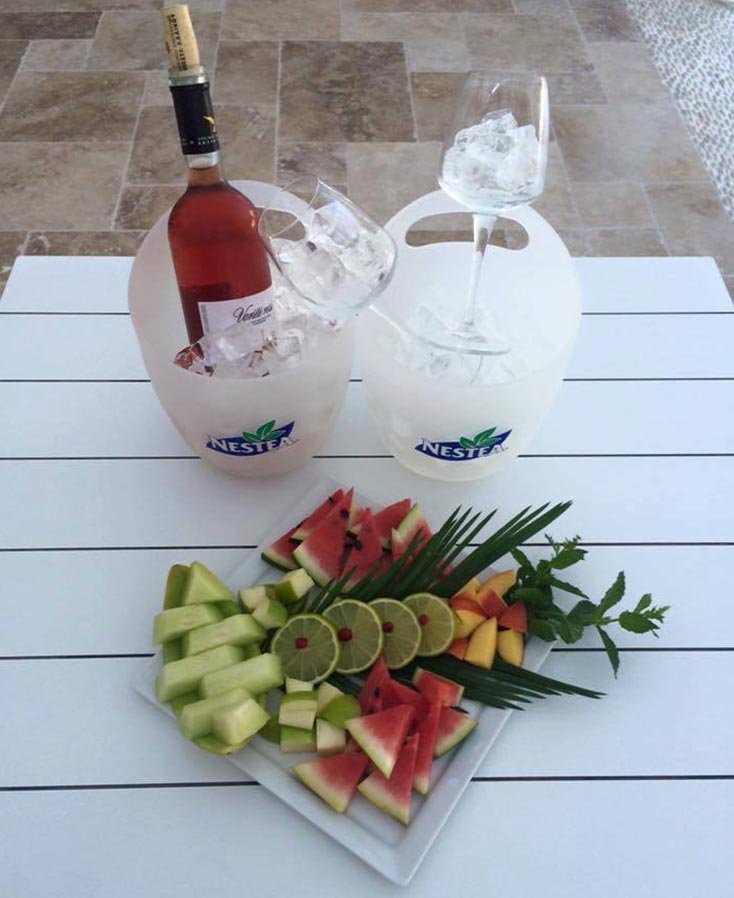 Marble Beach Cafe - Bar: Relax and Unwind by the Sea
For a relaxing day by the sea, head to Marble Beach Cafe – Bar. With a laid-back atmosphere and comfortable seating, it's the perfect place to unwind and enjoy a refreshing drink or a light snack. Sip on a cocktail while taking in the stunning views of the turquoise waters and white marble pebbles. Whether you're looking for a peaceful spot to read a book or a place to socialize with friends, Marble Beach Cafe – Bar is the perfect spot.
Porto Vathy Marble Beach 
Welcome to Porto Vathy  Marble Beach, where paradise awaits you! Our Marble Beach is a true gem, with green crystalline waters, crystal clear and white sand that stretches both in and out of the sea. The dense pine trees surrounding our beach bar create a magical and unforgettable setting for visitors to explore.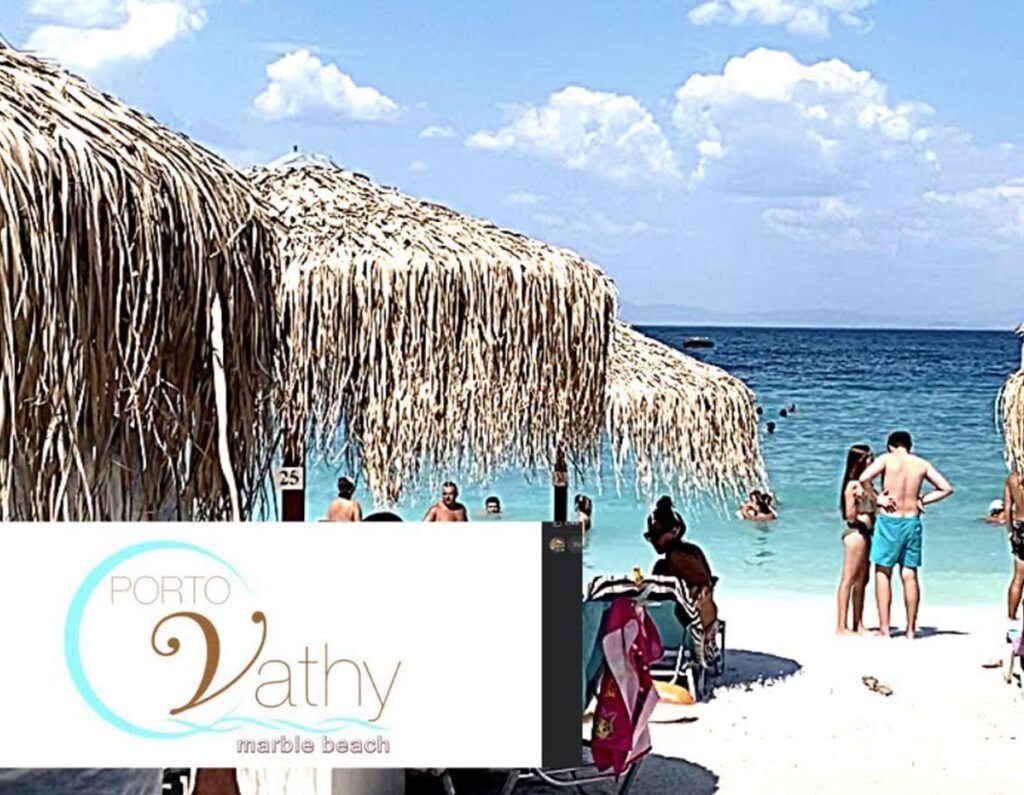 Have any questions? We are always open to talk
with you and ready to help you.
Marble Beach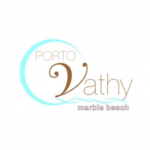 Welcome to the enchanting world of Porto Vathy Marble Beach, a true paradise on earth! Our beach, nestled on the